News of Upcoming exhibition:
EMOTIVE Art Exhibition
28 August – 3 September 2017
Entry is FREE and open to the public
Denbies Wine Estate Ltd
London Road
Dorking, Surrey
RH5 6AA
EMOTIVE attempts to evoke feeling in the observer. Oil Painter Julie Bond is inspired by creation, nature and their inherent power and beauty. Julie expresses this with broad brush-strokes and fluid motion, with oils on canvas, bringing the paintings alive. Ceramic artist, Faye Mayo, focuses on the female form and the fragile, temporal nature of life. With marks of the making process left visible, implying a story, her sculptures hint at the possibility of a connection with the transcendent.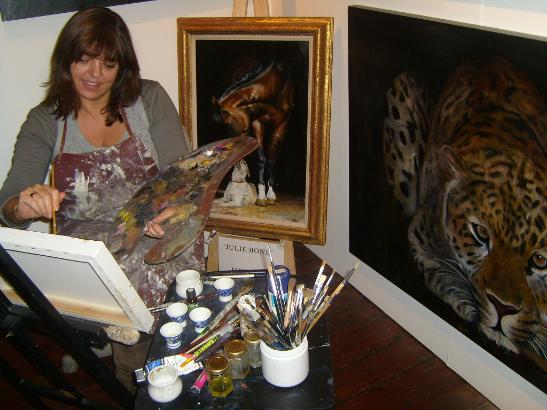 "Born in Epsom, Surrey UK. I studied art at Croydon Art School and developed a career in graphic design and drawing, some of my clients were Hilton Group, Holiday Inn, & many Merchant Banks.
I moved into the design engineering sector and founded a company offering design heating products to the contract industry whilst raising a family.
I love working in oils producing figurative artwork and portraiture for exhibition and commission and quickly developed my art selling in many of the local galleries and online art sales sites along with running my own Rt Gallery in Surrey. I have a strong foundation in painting, drawing, composition and colour, complimented by a creative and inquisitive nature. I use a traditional palette as a base and introduce new colours into my work often working with oil glazes. Broad brush strokes combined with fine art techniques bring the paintings alive as I contrast light and tones to bring depth and atmosphere.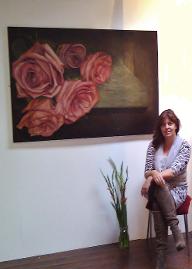 Julie Bond is listed in the following art market reference sites:
artprice.com
(leading reference source for art market information),
fineartamerica.com
(International e-commerce art), and Artzari.France, Saatchi Art,
artgallery.co.uk
as well as numerous other art publications and sites. Her work has been purchased by galleries and art collectors locally and throughout North America and Europe, as well as Australia, Israel, Japan, South Korea and China.'