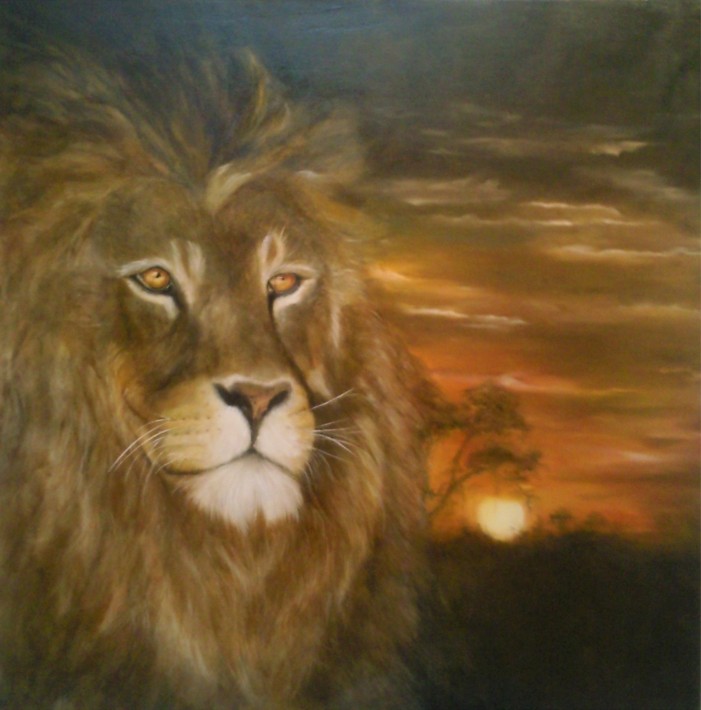 Width: 40.00"
Height: 40.00"


x 1.00" deep

Media:

oil

Painting

Surface: box canvas. cotton

Lion Sun by Julie Bond

The king of all animals standing guard as the distant African sun sets on the horizon giving the painting a soft golden tone. The sides of the canvas are painted white and as this is a box canvas this picture does not need to have a frame.

Techniques – I use a traditional method of painting with oil that creates the desired effect of delicate finely detailed work with an almost translucent finish . The picture was originally painted in Grisaille - a tonal picture of greys and then several layers of fine glazes are applied over a period of several months and a final coat of varnish is used to seal the painting.

The Lion, king of animals, is known throughout history as the spiritual creater and protector of all, God and man. This is a magnificant piece, it is a large painting of very fine work commanding the centre of attention in any room.

Packaged, insured and delivered by art courier this piece also comes with a signed certificate of authenticity.
Lion Sun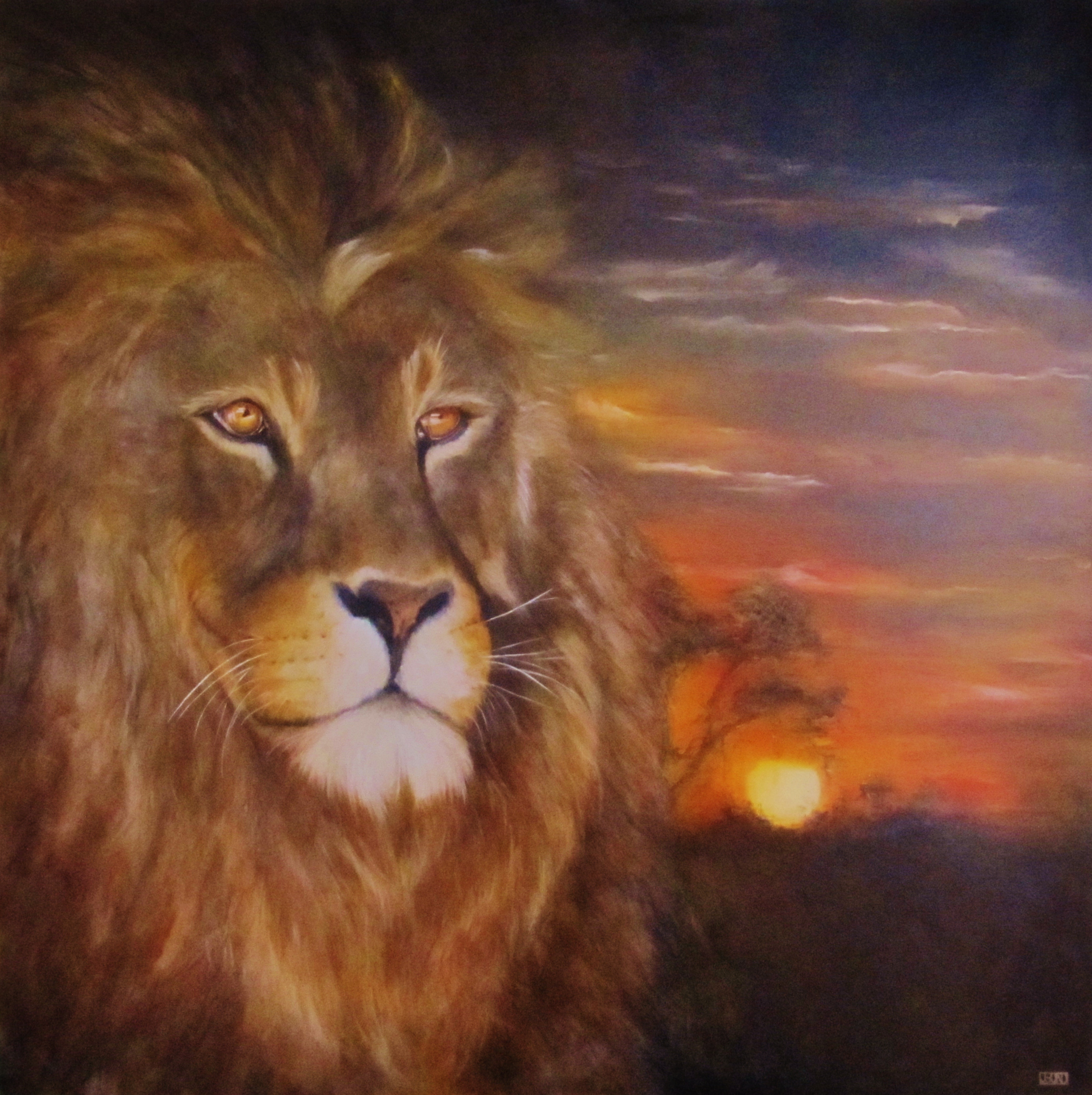 £ 2800